Dusk and nighttime are favorite times around here, so it's only fair I snapped a few to document these hours. It's a pity we really can't see the sunset from our house...but I wouldn't trade the trees.
The color was just beautiful...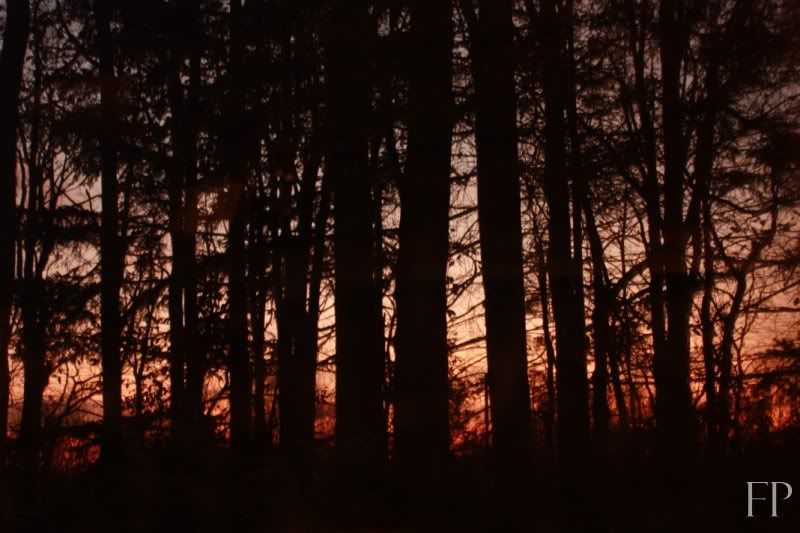 I love the little detail in this one, all the leaves... the moon makes the picture so eerie.