Momma? Mama? Either way you spell it, this is his Mommy! Meet Laura! My cousin Mike's very cool and beautiful match - a wonderful and loving mom whom I am very glad is good and gracious at taking care of them both. :) Just in my short time with them all, I could see just how much she loves Hunter, how much she dotes on him is truly a sweet thing to see. I wish more moms were this way.
She also made him an awesome scarecrow outfit for Halloween, and it was making me green with envy for her creativity and sewing skills! :) It turned out awesome, as you will see in the next post! I loved watching them just be
them
, falling into an easy and comfortable rhythm of mom and baby - the bond is obvious, tangible and so. cute.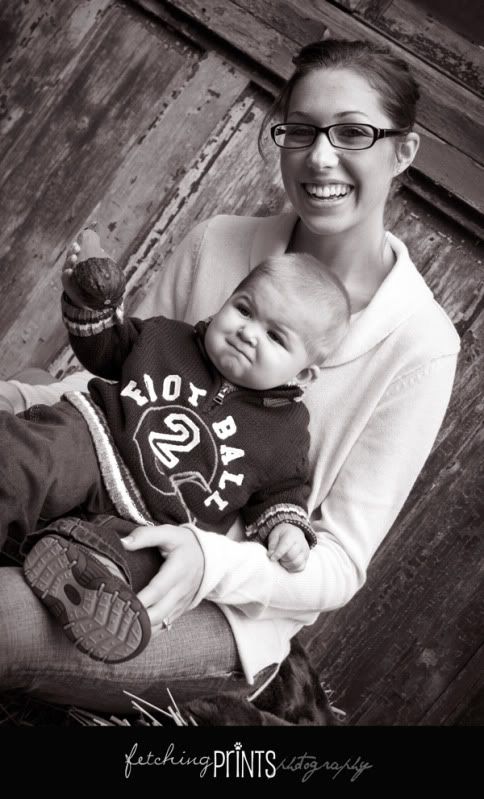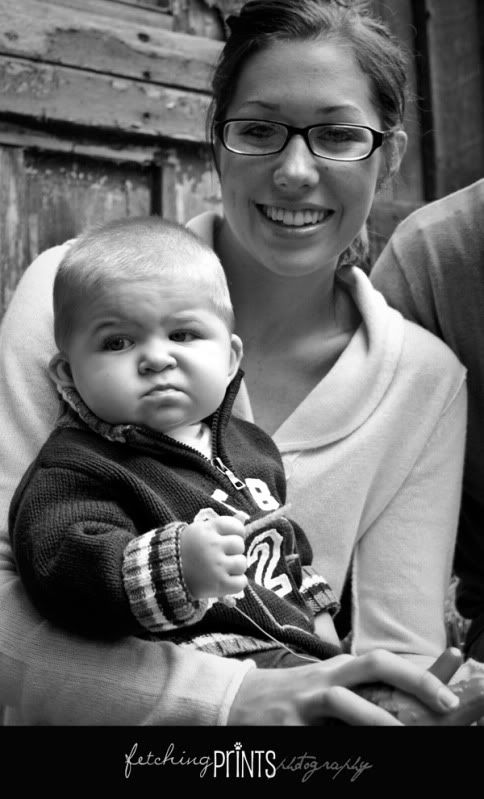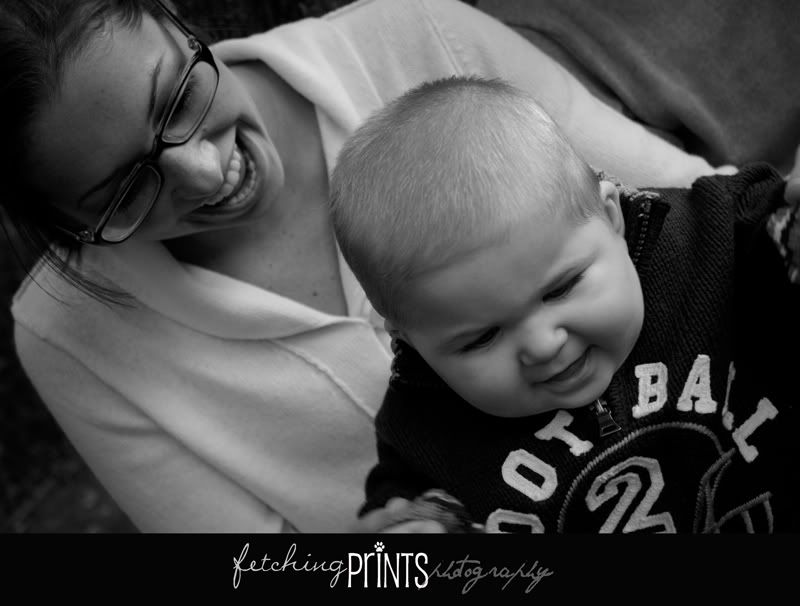 Next up....Scarecrow Hunter!