Wow. It's just amazing how fast a month goes by around here! Things are just as crazy as ever - I am still trying to sort through all the old stuff - which the oldest is now officially a year ago tomorrow. Ugh!! With only a few minutes a day to edit, sort, etc... it's taking really long - and then I have added a few shoots into the mix as well. My sis-in-law's head shots, a few birthday parties, a few personal... it adds up. :) It's why I always say I am not going to take on any more until I am officially done with the backlog...but then I always do. I love to shoot, what can I say?! Someday I'll be done.... someday. :)
Here's the first part of Hunter the Scarecrow - first up, hat off - saving the best of the little cutie till tomorrow!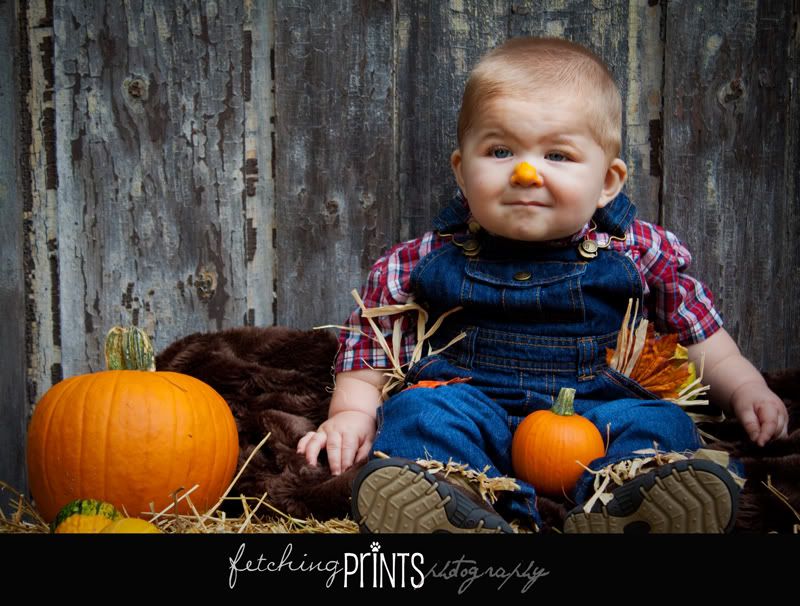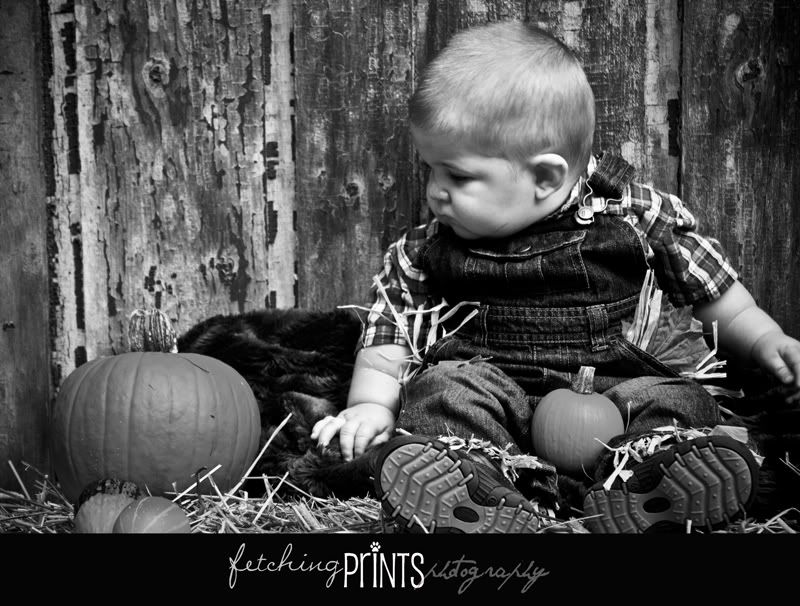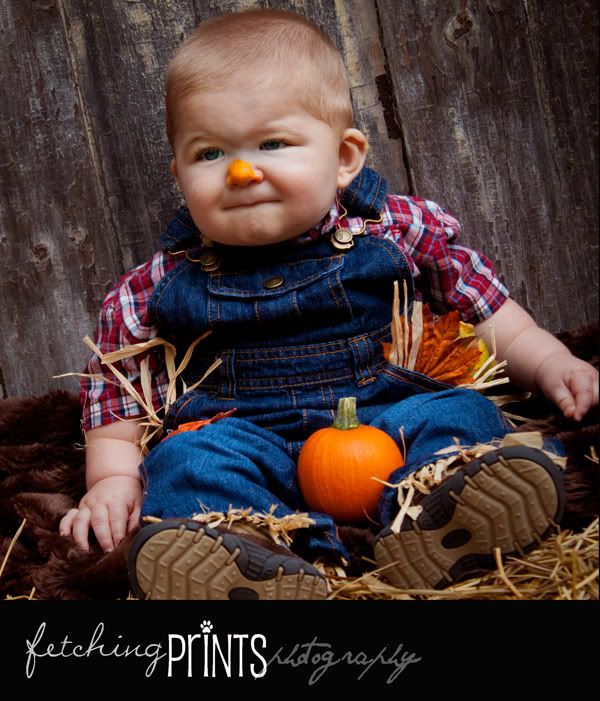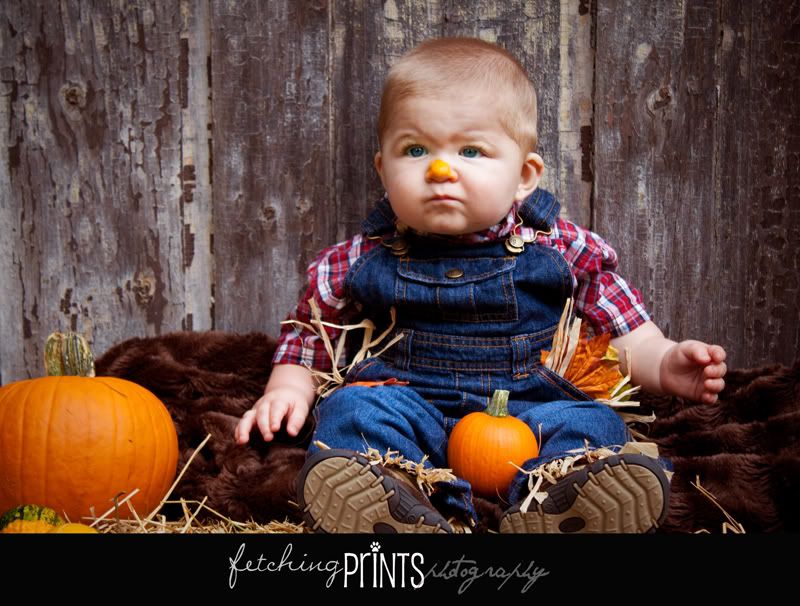 And then a teaser of him and his adorable hat...
More tomorrow....