Hat On! Well, there is one I forgot to add in yesterday...but too cute not to include, even if it doesn't categorically fit... :)
This costume was just too adorable, and combined with those killer blue eyes and sweet dimples... I must have taken 400 just of him as a scarecrow. Again, can you blame me? So, while it may seem that I am including every.single.shot of him, rest assured that these segments were very well edited - probably what took me the longest was deciding which ones to blog about! One more post after this one, and then we are on to the whole family, cute separate, but much cuter together. :) Enjoy this little scary scarecrow!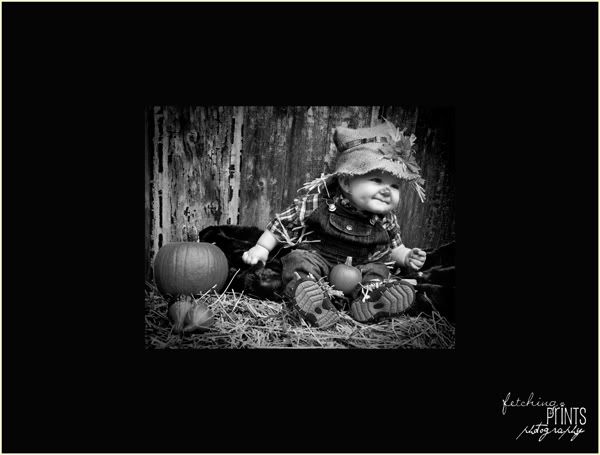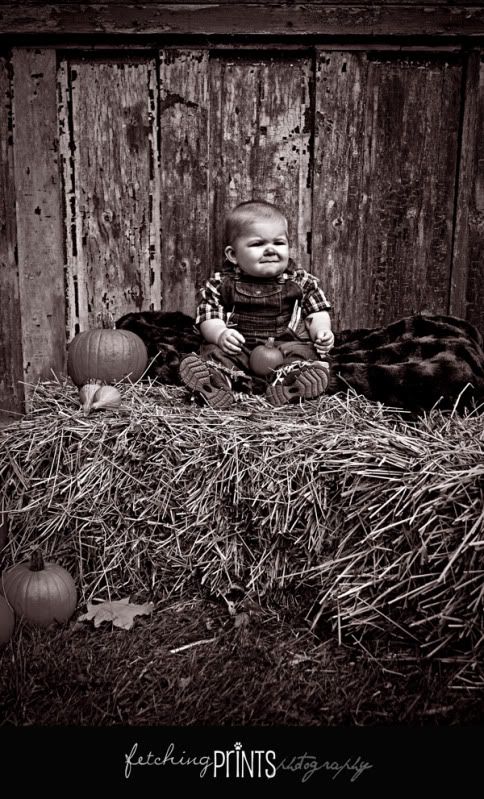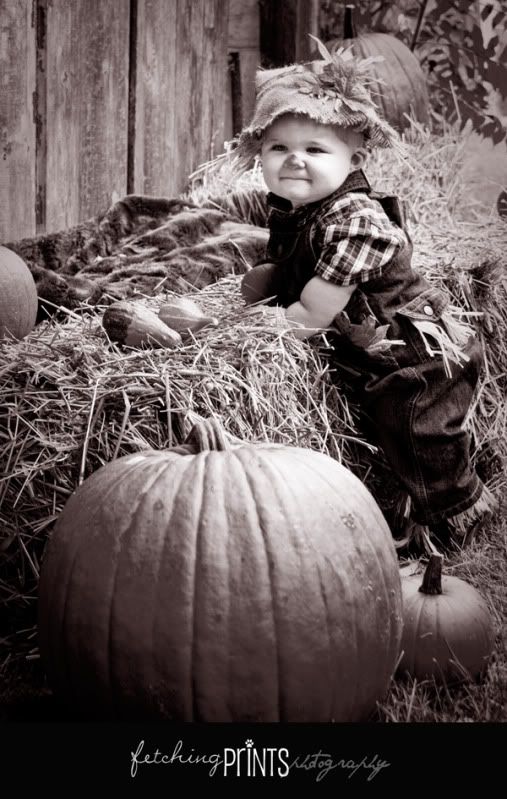 I loved the little details on his costume, especially by his little feet!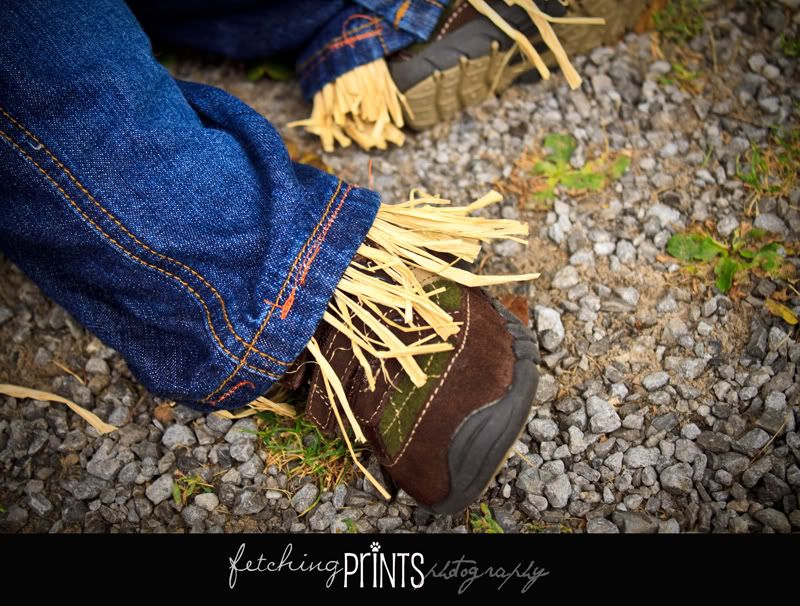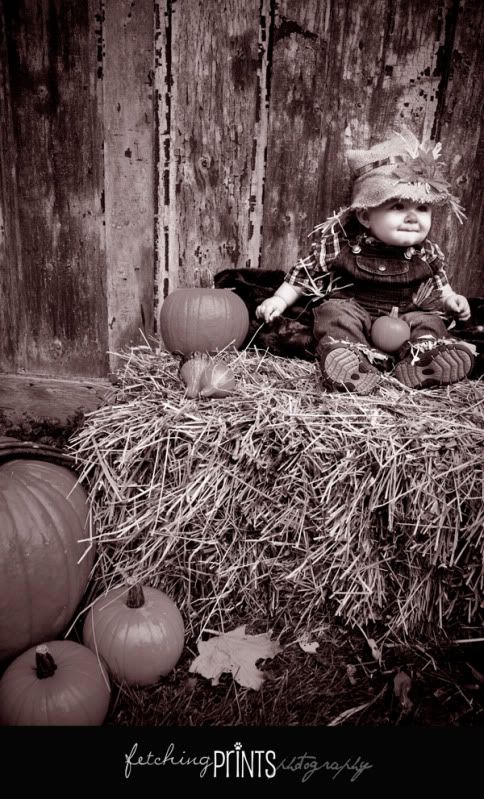 Again, more scarecrow-dimple-blue-eyed goodness tomorrow!