You've seen her on here before! She is now a two-timer on Fetching, since she is one of the triplets' faaaavorite aunts. Aunt Erin is one of the people I am most thankful for in my life, and the kids just adore her.
And I think Alex just adores her even more than the boys do...which is a LOT. :)
So, back in the fall - during our mega-shoot - Erin asked if I would take pictures of her with the kids. I did, and it was actually sunny in the morning! Ha! The rest of the day turned out to be poo. But, I think I took about 85 pictures...do you think I could get ONE where the kids are all looking and smiling at me? Umm...ok, one. But we ended up with a few more cute ones - and this is the first time Erin is seeing them too! Sorry, Erin... :)
I do hope you know how much we love you...and couldn't do without you. :)
The one pic we did get! Erin's poor abs! :)
The funny outtake, all three doing their own thing, Erin trying to make it work!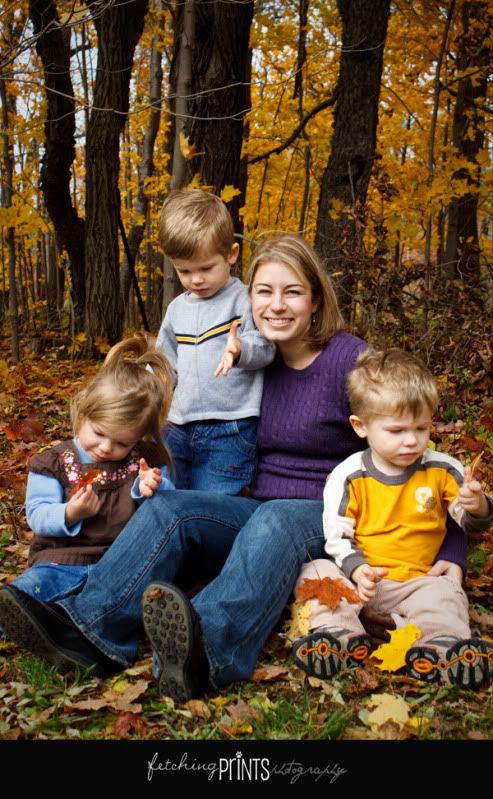 A sweet eskimo kiss, adorable.
Alex in the leaves, with snot coming out of her nose...typical fall day.
And my absolute favorite...the triple hug.
Love you, Erin!!!
Coming next - spring is here...some maternity pics and still some fall/winter favorites. Stay tuned! Oh, and I can't forget to tell you about all the commercial goodness. Have a happy day!