You know it's spring when a certain number of things happen all at once to let you know that winter is finally coming to a close. 2 weeks ago, we had 2 FEET of snow...you could look out on the deck and not see the bottom layer of the lighted Christmas trees - heck, you almost couldn't see the second layer! And then one day...we saw the SUN. We asked, "what in God's name is that?!" It had been so long since we had seen it last. And then it happened again...and again! A week straight, and that snow was melting fast...
I walked outside one morning to let Cody out...and I heard birds. Whoa. And a lot of them - almost like our yard had been transformed into an aviary - so many different tweets and chirps and caws all fighting to be the loudest. I looked around in amazement and realized...spring was suddenly...
here
.
So, I did what any sane budding (get it?) photographer would do - I ran in to get my camera to document the sudden change in our climate... of course! Here's my morning out, before the kiddos woke up that day.
Here are all those important signs that spring is indeed here.... kind of like a visual documentation diary thingy.
The firewood pile is almost gone... :(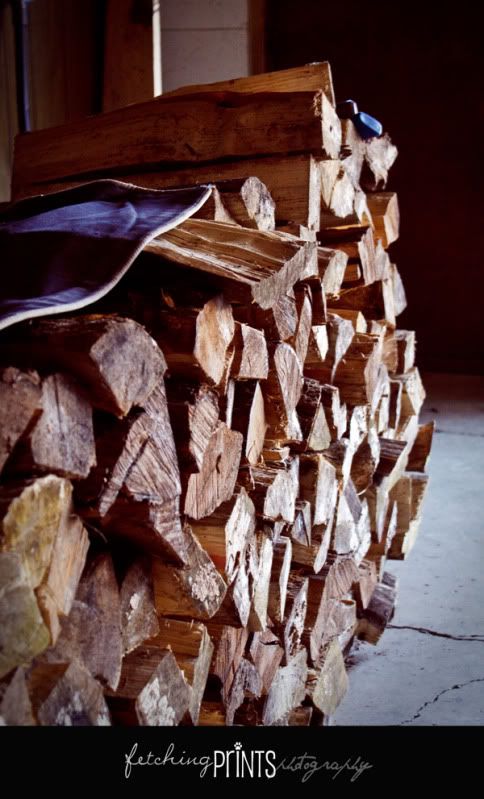 The windows are ready to be cleaned...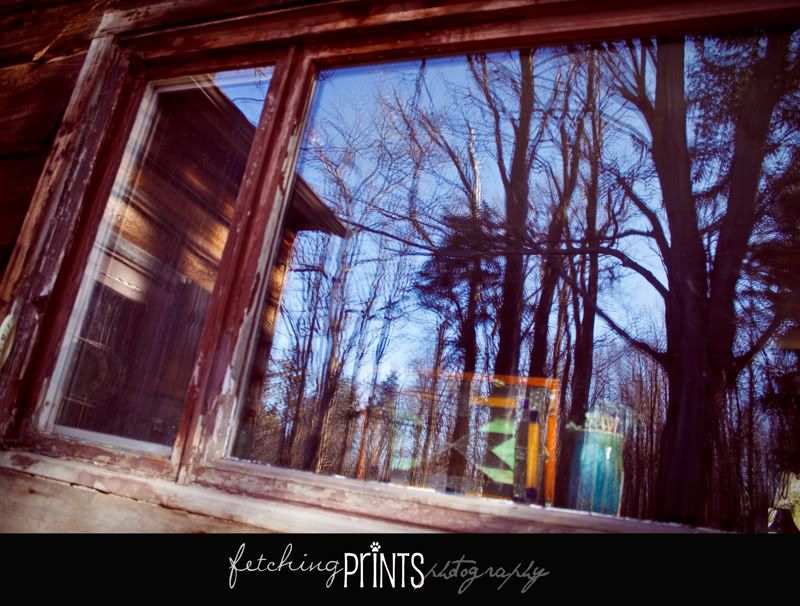 The yard debris has revealed itself from under the massive piles of snow...
The sky has been THIS blue for about a straight week now...impossible...
The buds are just peeking out....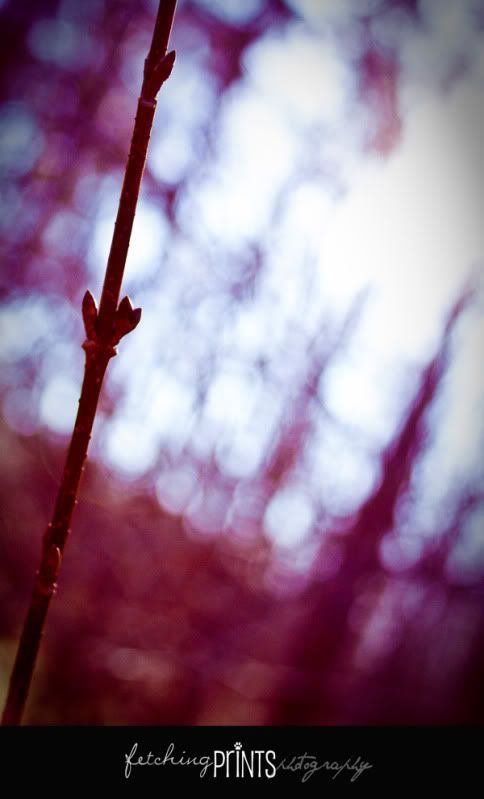 This new sun and still barren tree combination make for really cool shadows on the soggy ground....
The MOSS is sprouting....!!!... yes, I have an obsession for moss (and also ferns fyi, in case you see the fiddle heads on here soon)...but I had no idea it sprouted this time of year and looked so. freaking. cool.
Just Awesome.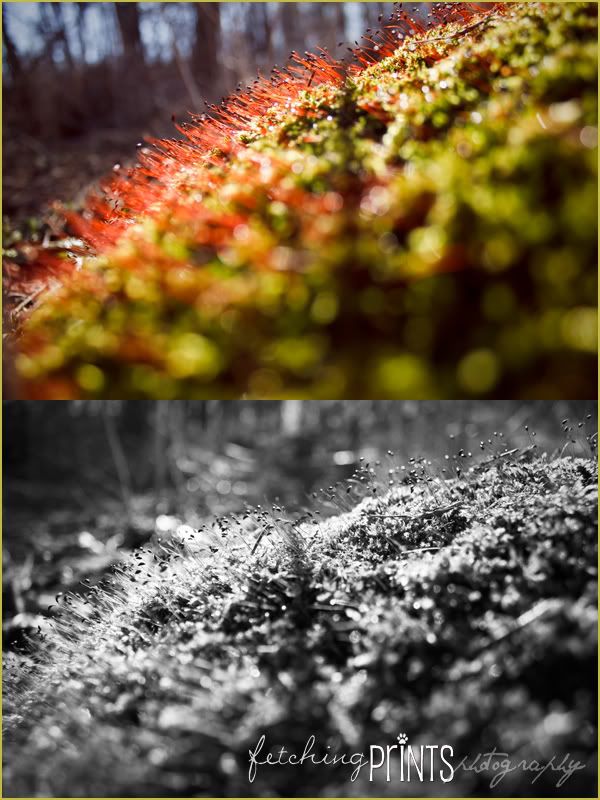 And then I saw this little patch of one of spring's loudest heralders...the snowdrops. These guys are usually peeking through the snow...but here they are, revealed in all their glory for all to see...and photograph.
I saw this patch above, but it was so visually cluttered with leaves and pine needles and such that I knew I had to crawl under this dangerous, prickly forsythia bush to lay down for a closer look on their level, to isolate them better.... I just had to. Ok, so maybe not dangerous, but certainly uncomfortable! lol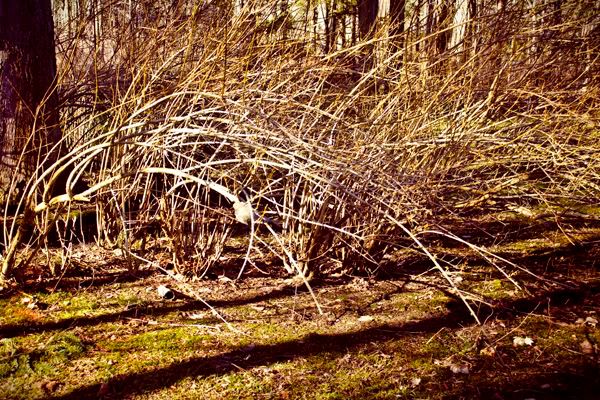 And I saw them in a whole different light from this angle....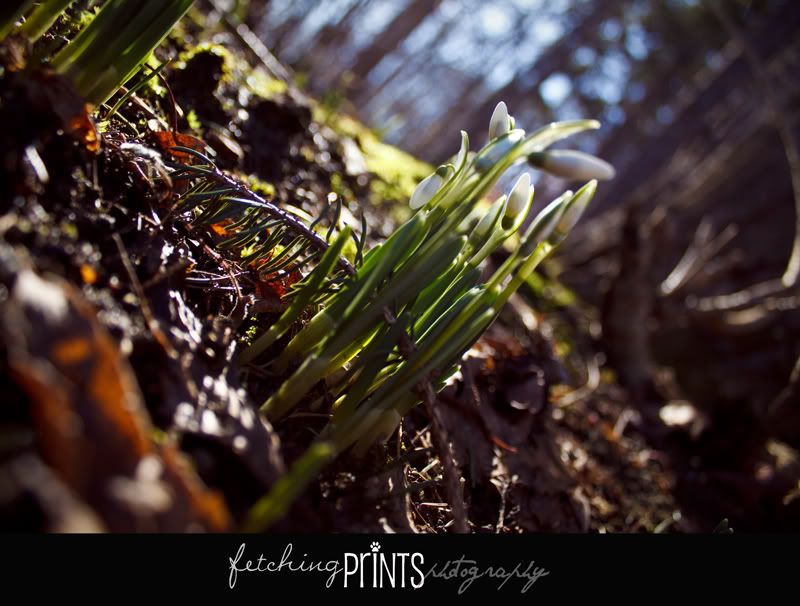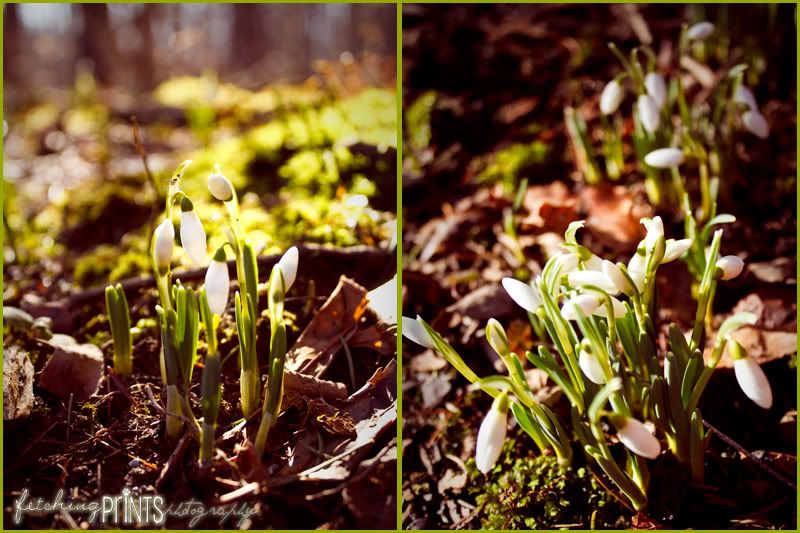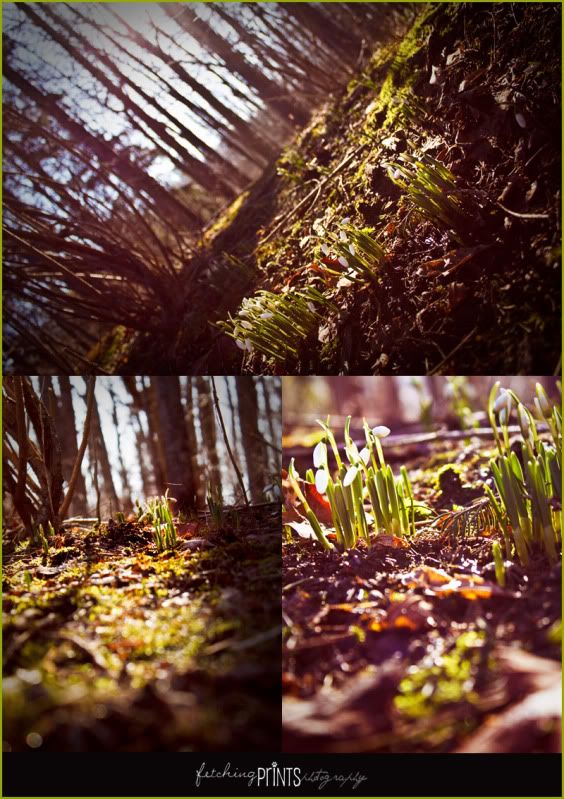 And then, one of my favorites from the morning...the variegated grass seed heads, a leftover from last fall, highlighted in the sun - the difference in the two photos is interesting to note - how different a picture can be, just by moving your camera the tiniest bit...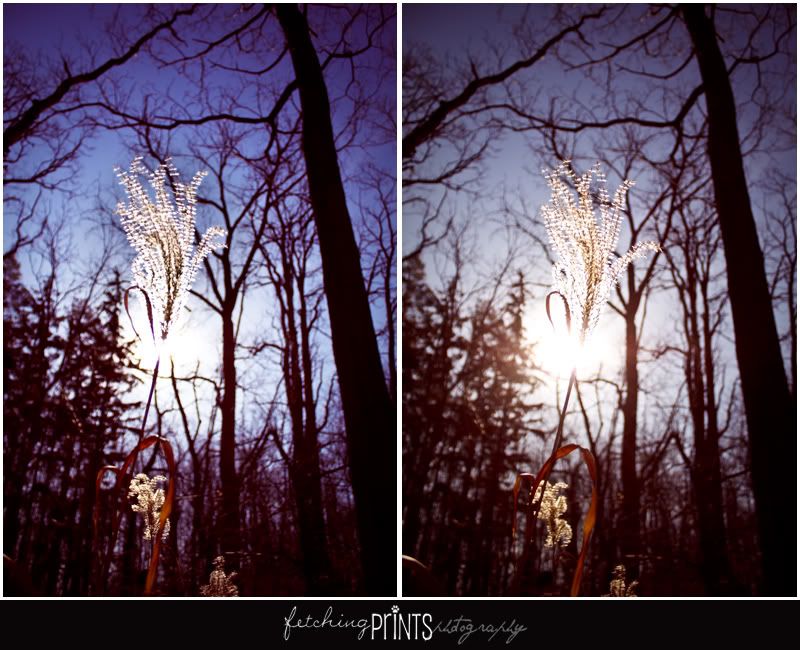 Welcome Spring! I hope you decide to stay for a while and not let winter back in anymore - you are so beautiful. :) Happy Spring everyone! Hope you get a chance to see the little things today.