I just love typing that... and it's awesome that it's true!
Yep, it's official - some of my pictures have been used for a commercial! What a cool thing to experience, let me tell you. :) Sitting in an armchair, watching Jerry Springer (because I do that all the time...) and all of a sudden seeing pictures that I have taken... broadcasting on the television. A very, very cool feeling.
So, the details.... I have been on facebook for a little over a year now and have re-connected with many of my old high school friends. One of which is John Schu - who was the first chair awesomeness to my second chair awfulness in our high school band...did you know I played the alto sax? Yep, a little known and usually very well-hidden factoid from my past. I was t.e.r.r.i.b.l.e. :) and he always saved my out-of-tune playing (if you can call it that!) with his amazing skills. Thank you, John. :) Sorry I never practiced! lol
Anyway, he is now the Creative Services Producer for local TV stations WUTV/WNYO here in Buffalo. He makes commercials! Yay! And one day he contacted me about making a commercial for
Treats Unleashed
, a local natural pet food store and bakery in Amherst. They make their own nutritious treats and have a variety of natural food choices for your pets - as well as a boutique for those lovely non-food gifts and "necessities" for your favorite pets. :) I love all-natural, small-business places like this, devoted to animals! He asked if I would be willing to let him use some of my pictures for two 15-second spots to air locally. I think I said yes before he even finished asking! What a great idea!
So, they aired a few weeks ago, and I was thrilled to see them on TV - thank you to John for including me in this...well, one of my bucket list accomplishments. :) He did a fantastic job putting them together, so I feel honored to have been involved. If you are local, check out Treats Unleashed next time you need something healthy, delicious, nutritious, luxurious and just plain yummy for your best friend, your doggie daughter or your kitty son... it is an asset to our community to have such places to spoil our family pets. :)
One of the other cool things is that he was able to work in a picture of Ruger - our awesome German Shepherd "son", whom we lost a year and a half ago... and who inspired this whole journey of photography for me... and it was incredible and lovely to see him immortalized on screen. In fact, all of our "kids" made it into one of the commercials! Pretty darn cool. Again, thank you John for giving me a perma-smile these days. Look for a handsome, regal shepherd in one of these!
Here they are - and the pictures that inspired the making. Enjoy! Also, these videos are the collective copyright of Treats Unleashed, WNYO/WUTV and John Schu. :) Thanks for letting me share them!
Cody, actually taken with our point and shoot, back at the beginning!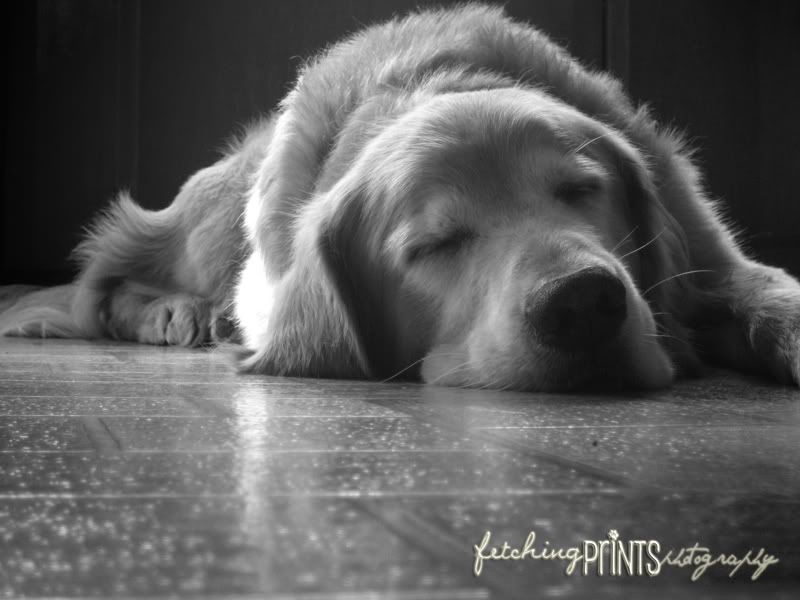 Ruger, taken by Mike! Another cool fact - this was taken on the day we found out we were going to have a baby - back then, on that day - we hadn't found out about the triplets yet. :)
Jimmy, taken recently.
Cody, taken the same day as above - I am in love with his beautiful brown eyes....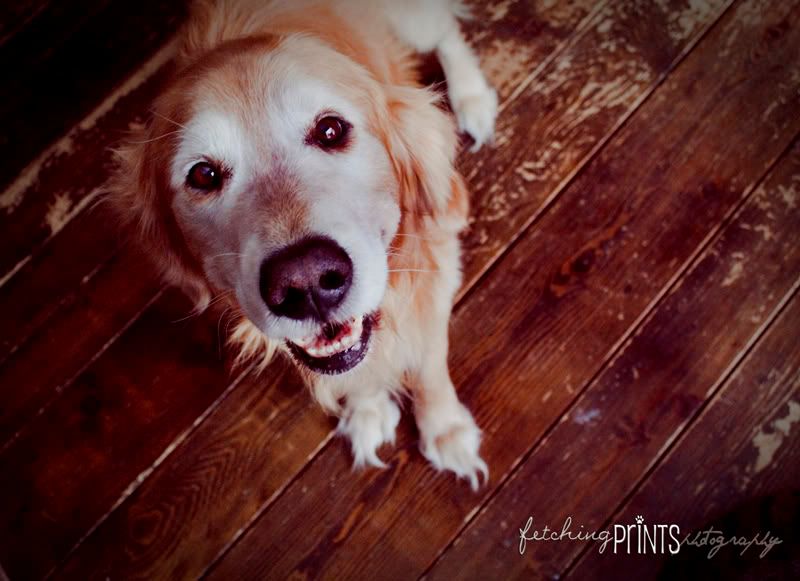 Jinxie - back from her ambient light night shoot!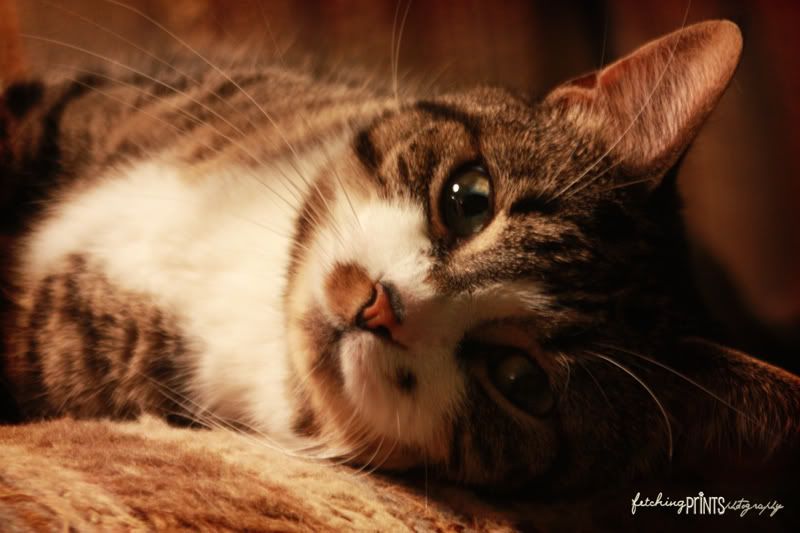 You've seen this one recently!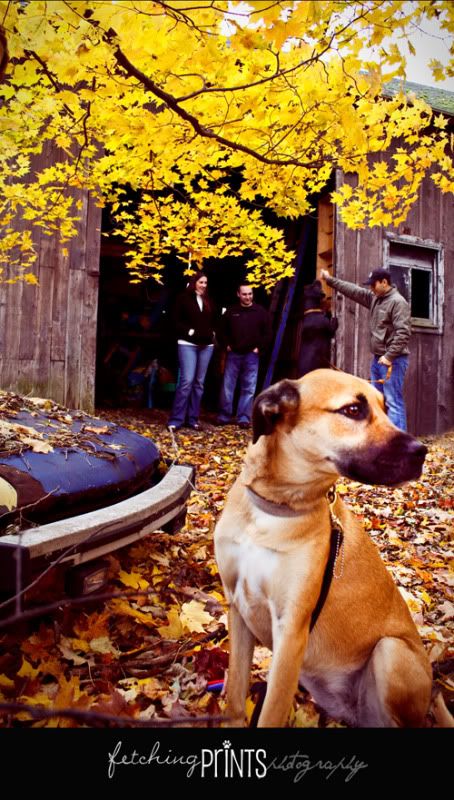 Dominic and Sadie!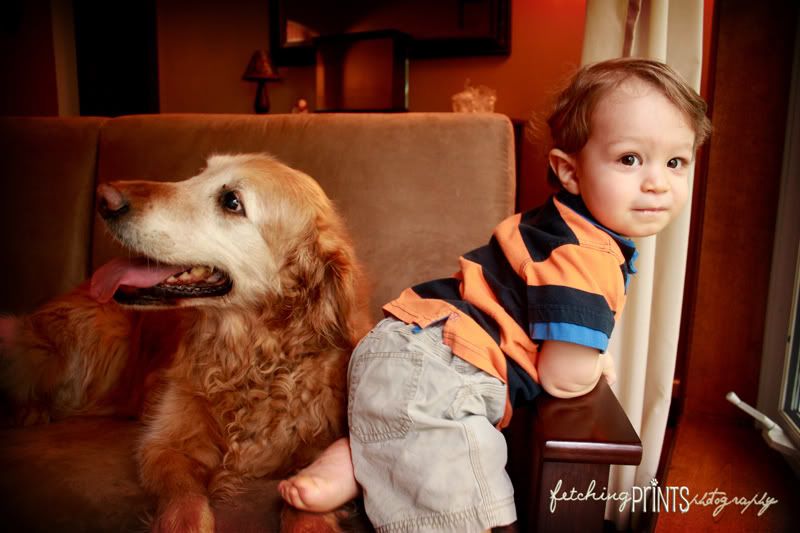 More of Cody Bear: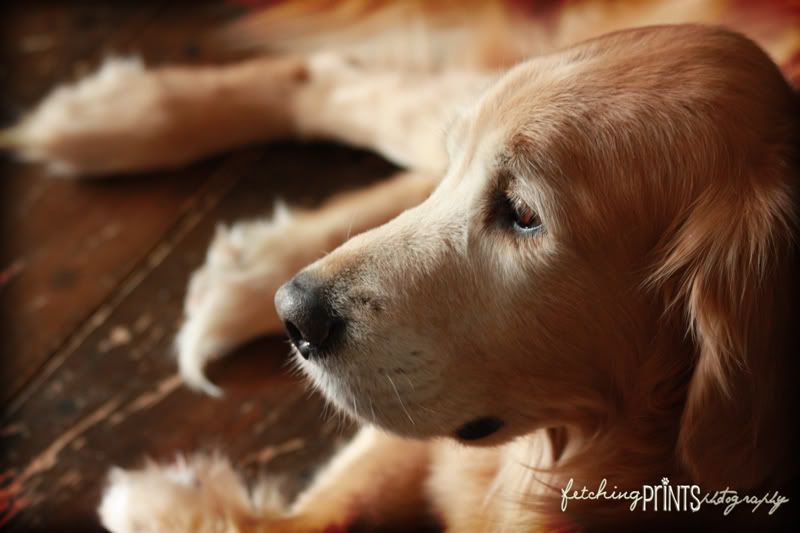 And that's that! Enjoy this lovely and cozy rainy day - hopefully snuggling with your pets. :)