Sorry no post yesterday - a bridal shower, a family dinner and a couple sickos in the family (including me), so a busy day!  Today's feature is one of the most recent, and I am not sure if I am in love with it.  :)  I need your feedback.  

Since I am dealing with pictures that were already taken, I need to try and makeover some of the major moments of the day. The "you may now kiss the bride" picture was at a weird angle, not bad, but when I saw this picture, I thought it could be a better stand-in....so I tried to do a little something with it. Less emotion than the other picture, but a much better angle! Since there are many people in the background, I needed to phase them out a bit; I wanted a "lost in the moment" kind of feel here. 
Disclaimer:  I did not take these pictures!  They are here for a "makeover". Go 
here
 to find out the whole story.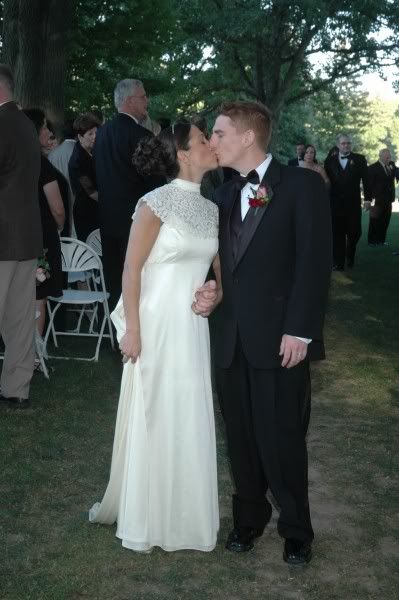 I cropped it closer to eliminate some distractions and showcase the moment.
Then I added some texture to kind of "muddy" the background a bit and give these guys their own spotlight.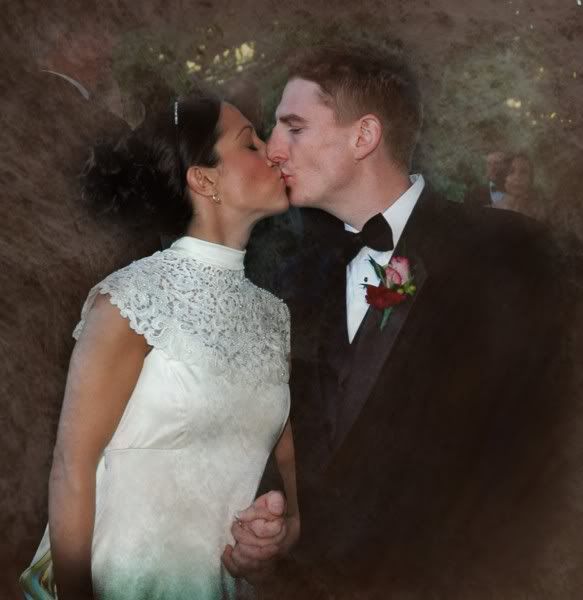 Added a quote, and darkened the picture to lessen the harshness of the new background.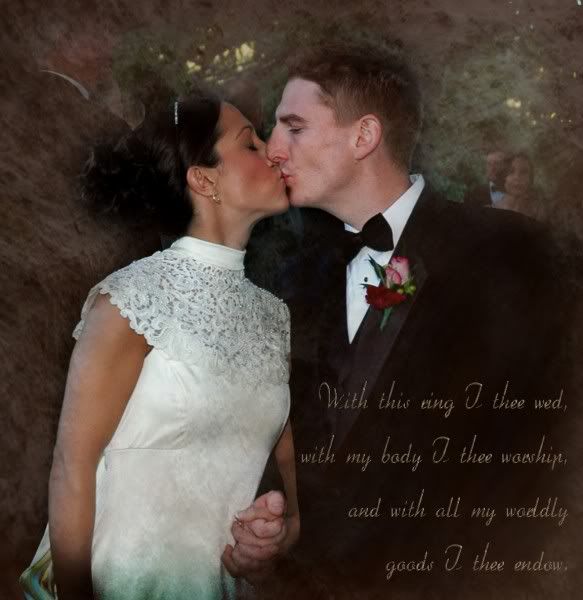 Then, I added background, borders, swirls and a lens flare effect. Here's the final result: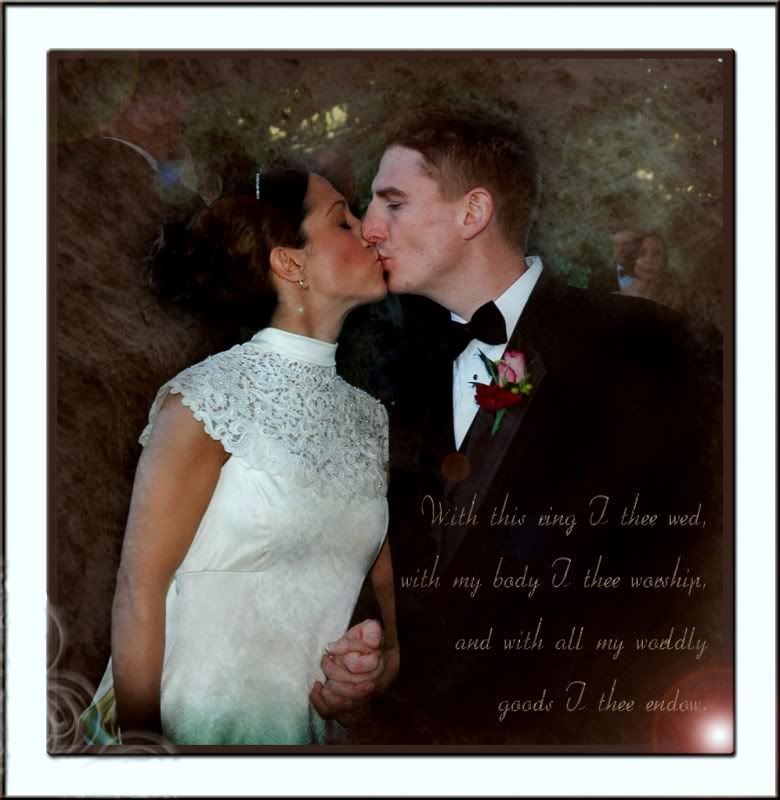 See what you think and tell me if I should have just left it alone!  I am lost about this one.  Maybe I need to walk away from the computer for a bit of fresh perspective... ;) Please comment, commenters!  ;)